We all hope to live in a clean environment and we all hope to live in clean and sanitized homes we try to do everything that we can possibly do to make sure that our houses and our families are as safe as possible. We make sure that we use the right cleaning products and the right laundry products, and we make sure to have all the surfaces disinfected. One thing that we tend to forget about is our walls; we forget how much dust and dirt they can attract and all the bacteria that live on them. In the past few years, we learned that we could wash our walls but is that the right thing to do for your home? In this article, we are going to talk about antibacterial paints, antimicrobial/sanitizing paints & coatings and we will tell you everything you need to know about them and how they can help you and your family.
What happens when our walls are dirty?
When we think about dirty surfaces we only consider our countertops, tiles, and floors. We think that if we can see the dirt on the surface then the surface needs to be cleaned, and we believe that our walls are clean on their own.
Next time you enter your home try to pay attention to how many walls you touch and try to see that every time you move around the room or every time you get up you tend to touch some part of your walls. We make sure not to do this too often because we know that those surfaces can easily get dirty and we try to protect them from our own hands but we tend to forget that there are so many things that are stuck on the wall that is much more harmful to us than the fingerprints we can leave on our walls.
One of the biggest questions that people have is what happens if the walls are dirty and what can be done to make sure that they don't harm us in any way. When these surfaces are not clean they can become easily full of bacteria and those bacteria can multiply and create long-lasting issues. A lot of diseases can be transmitted by that bacteria and ultimately it may lead to mildew and mold in your home.
Dirty walls tend to attract a lot more bugs and insects that can harm you and they gather dust in a way that you will not remember to vacuum or remove it. We are all aware that dust can lead to respiratory issues including asthma and the combination of living in a home where there is a lot of underlying dust, dirt, and mold will easily lead to a lot of health issues for you and your loved ones.
Washing your walls is not recommended and even though there are some techniques that are going to help you remove some of the bacteria gathered there it is far better to nip this problem in the bud than to try and figure out what you can do to wash those surfaces without doing any damage to the coating. Here is where antibacterial paints, sanitizing paints, and coatings come in place and we are going to talk about some of the benefits that come with them.
What are antimicrobial/antibacterial paints and coatings?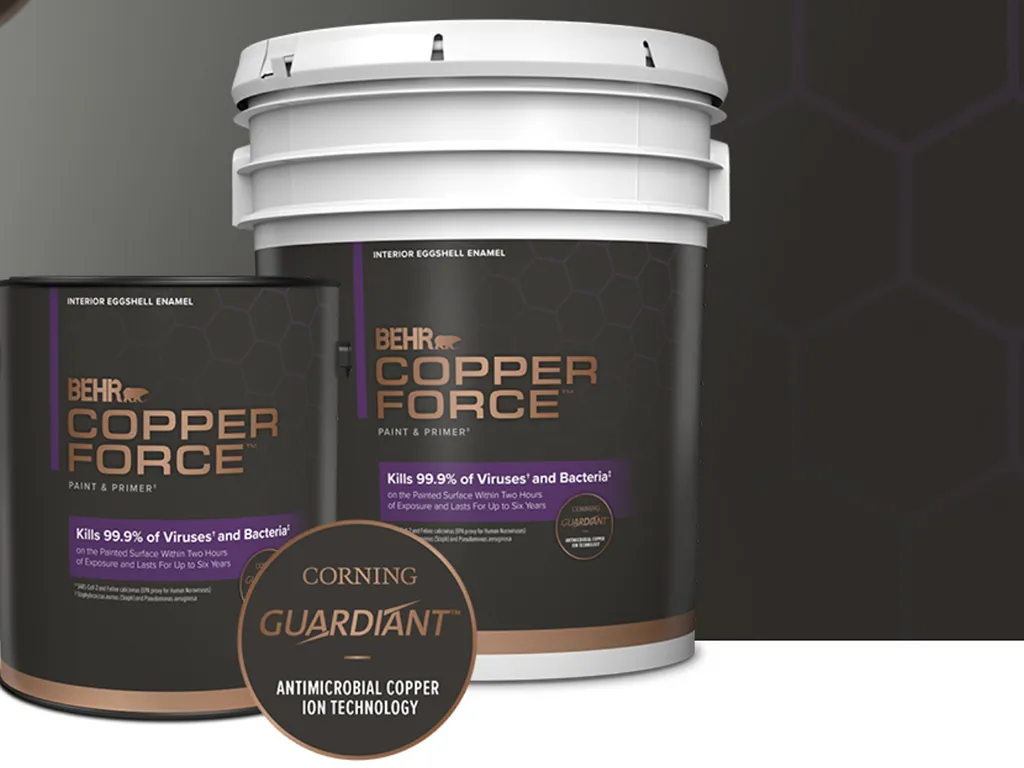 Now let's see what these antibacterial paints & coatings are and how they can help you in your home and place of business. You should know that these paintings are made to prevent bacteria from gathering on your walls and will ultimately prevent the spread of microbes and germs on all interior surfaces where they are applied.
The coatings will help kill a variety of germs and bacteria and they will provide long-lasting protection. When we talk about long-lasting protection we don't talk about just several weeks or months of prevention of the spread and gathering of harmful bacteria but we are talking about at least several years of protection like that.
The way that they work is with nanoparticles, and when they are mixed with the paint they will kill up to 99.9% of the germs and microbes when they come in contact with the coating. Know that there are a lot of different types of antibacterial paints that you can go for and some of them are going to kill almost 100% of all the viruses and bacteria they come in contact with.
The way that this works is that first you will need to purchase these coatings and paints and then you will need to apply them to all the interior walls in your home or place of business. For the properties to work properly you would need to wait several hours until the painting is completely dry. Once that is done you will have protection that lasts between 5 and 10 years depending on the product that you have chosen, Ant most of the microbes, germs, and bacteria that come in contact with the painting will be killed on contact.
Keep in mind that you would need to apply this painting once or twice per decade if you want to ensure complete protection but once you do that you will not have to worry about anything else.
Because of this, these antibacterial paints, antimicrobial paints & coatings are amazing when it comes to food service facilities, hospitals, and every other place where a lot of people gather.
Another important thing that you need to be aware of is that some of the paintings will help with the purification of the air and you will not have to worry about microbes lingering in your facility or household for a long time. Depending on the brand that you choose you will notice an instant difference in how fresh and crisp the air is and there will be no lingering smells or any unpleasant scents when you use these paintings for your place of business or household. This will add to the whole mood of the room and you will not have to worry about any smells that might be left because of the products, or the spices that you work with.
Be aware that even though these antibacterial paints & coatings will not kill every bacteria and virus they come in contact with and even though they will not get rid of every cent that might be lingering in the air they are still a far better option than having no protection at all. With some brands, you will get up to 99.9% protection and this is a percentage that promises safekeeping from a lot of known bacteria, germs, and microbes.
Do you need antimicrobial/antibacterial coatings?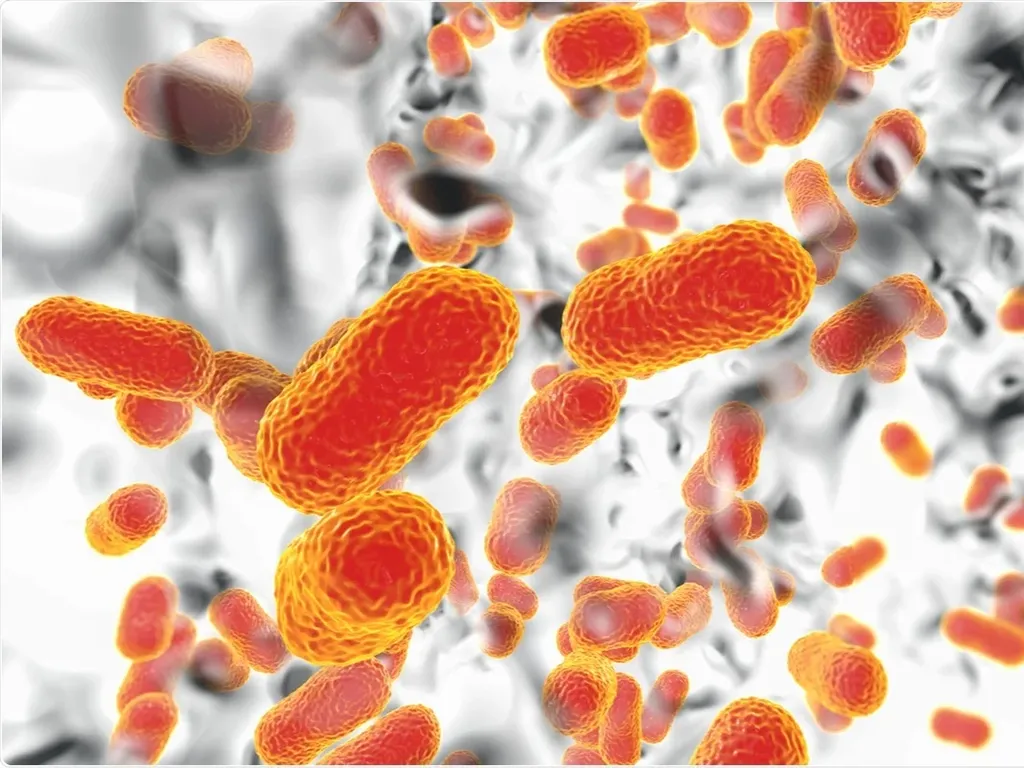 These paints and coatings have been proven to help kill all the bacteria and sanitize the walls and we are already aware that they are extremely useful when it comes to places where there are a lot of people. They are recommended for hospitals, business facilities, and even waiting rooms where a lot of people tend to just sit around.
In case you were wondering what you can do to help your business grow and make sure that all of your clients are safe every time they enter the building then you definitely need to invest in this type of protection.
These sanitizing paints and coatings will make sure that people stay safe no matter how long they stay in the room and even if someone coughs or sneezes near or on the wall that bacteria will not stay there and if someone else touches the same wall again they are far less likely to spread the germs and microbes.
Even though these products are not the solution for every single disease that can be spread easily they are definitely going to help out a lot when it comes to the prevention of potential infections. Keep in mind that these paints and coatings are going to help prevent mold and mildew and they are going to make your place of work far better and far cleaner.
If you have invested in the best when it comes to bacteria-repellent surfaces including floors and countertops then you should definitely consider this type of paint if you want to make sure that all the surfaces are equally sanitized and disinfected.
Keep in mind that even if you do clean your walls in a different way they will never be as taken care of as your followers are and as your surfaces and countertops are. Because of this, you need to invest in these types of coatings so that there is long-lasting protection that will not just disappear after a few hours or days.
As you already know, these coatings will provide protection against harmful bacteria for years, and depending on the type of antibacterial paints that you have chosen and how you care for your walls you can have that protection for up to a decade. You will know that everyone that comes in contact with those walls will not get additional infections and that you will take pride in your place of work and the decisions that you have made.
How can they help you in your home?

Now that you know that these coatings and paintings are perfect for every place where there are a lot of people and a lot of possibility for infections this begs the question if you need to invest in them for your home. In the past several years we learned that viruses like COVID-19 are extremely dangerous for everyone and that they can easily be spread. If you are one of the people who want to make sure that they have done everything they can to make sure their families are safe then the answer is yes you should invest in these coatings for your home.
One thing that you need to ask yourself is how often you paint your interior walls and if you do that every year then you mean not want to get these paints since they are a bit more expensive than your traditional coatings. As long as you do sanitize your walls yearly you do not have to put extra effort to make sure that your family is safe. Nevertheless, not everyone does this and most of us choose to paint our walls when we can see that they are dirty, when we choose to have a complete change of our interior design, or when we just cannot remember when was the last time we painted our interiors.
If you don't want to have to bother to paint your home every year and if you want to make sure that all the surfaces in your household are free of germs, bacteria, and microbes then investing in these coatings is definitely the right thing to do. Keep in mind that you do have a lot of choices when it comes to these paintings and you don't have to stick with just one brand or one color. Most homeowners are worried that they are presented with no choices when it comes to things that are good for them and that they will have to stick with the so-called hospital colors if they want to have the same protection in their homes.
As long as you choose the right brand you will not have to worry about spending too much money and you will not have to limit yourself when it comes to colors and designs. Another important thing that you need to consider is who is going to do this for you and you should always go with a service that will give you the option to pick a sanitizing painting for your home and that can walk you through the whole process and answer all of your questions that you have about this investment.
As you can see sanitizing paints and coatings are practical and recommended for businesses, food facilities, hospitals, and private households. They will make a difference and every time you walk through the door you will know that you have done everything possible for your clients, patients, and family members to keep them safe. Make sure you choose the right service to help you out with this and if you have any additional questions about these products reach out to them and see what they can do to help you out with your choice and next step.