Coffee & Tea Facility Epoxy Floor Coating Case Study
Food Grade Epoxy Floor Repair Overview
Mother Parkers Tea & Coffee Inc., a coffee roasting facility and distribution center in Fort Worth, Texas, was looking to restore the appearance of their pedestrian walkway after forklifts had damaged the epoxy coating. The existing floor had also begun to show signs of wear.
Mother Parkers Tea & Coffee Inc. contacted Advanced Painting Service for a solution to make their floor look new again.
Advanced Painting Service repaired the scars in the existing epoxy floor and recoated the pedestrian walkway with Armorseal Rexthane 1 from Sherwin Williams, which is known for its durability and resistance to impact damage. They also installed new safety markings on the floor.
The Epoxy Floor Repair Steps Used
Each epoxy floor repair project is different, these are the steps that were used on this project.
The epoxy walkway was vacuum sanded to a #100 profile with an OSHA Table 1 compliant HEPA system, and solvent cleaned.
The concrete substrate was repaired with knife-grade epoxy.
The epoxy pedestrian walkway was then recoated with two coats of Sherwin Williams Armorseal Rexthane 1.
The walkway Safety markings were laid out and installed using Armorseal HS Polyurethane in Safety Yellow.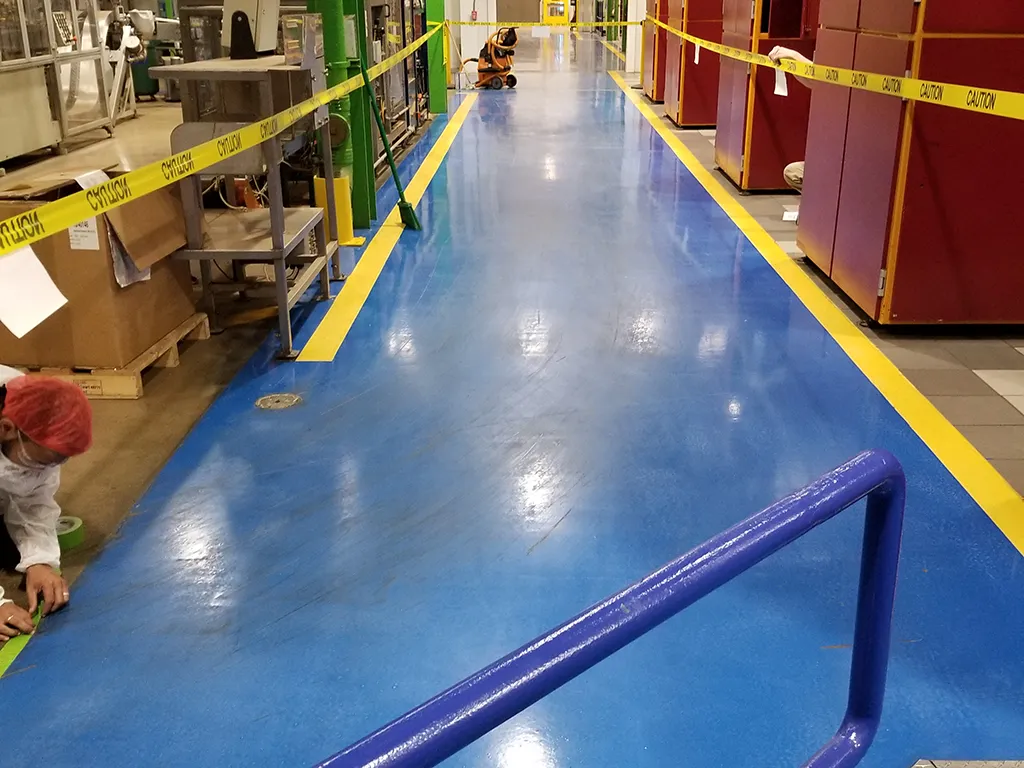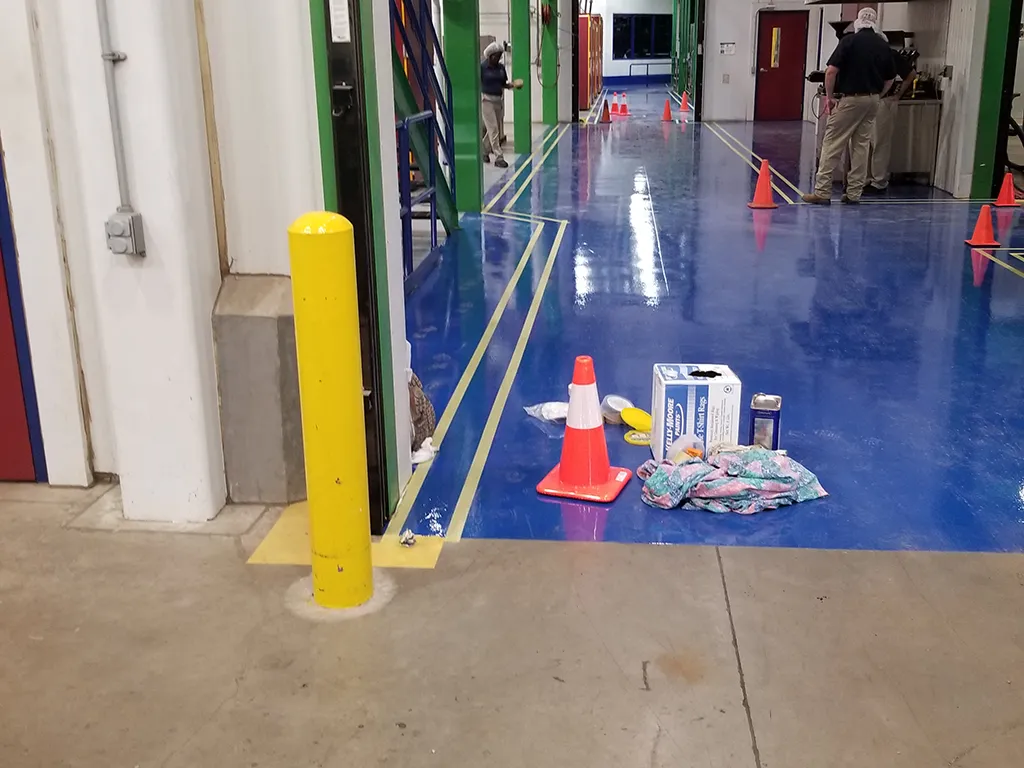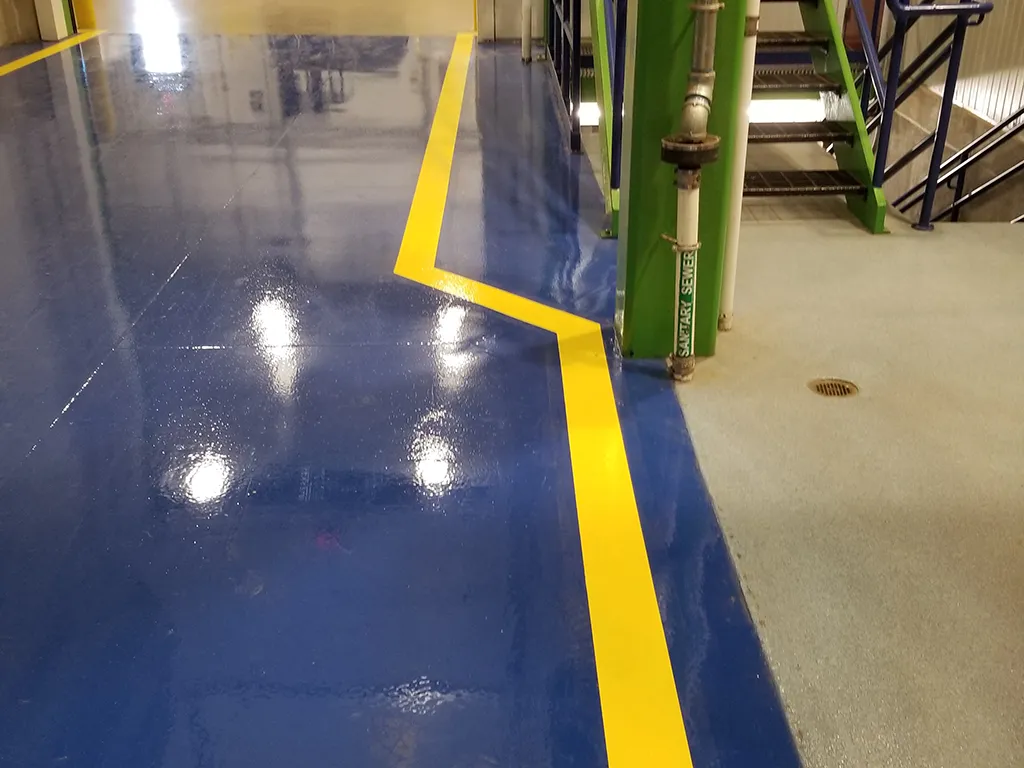 A long history of performance & trust
One of our long-time customers of 20+ years had some issues with the epoxy coating on the pedestrian walkway in their food-grade facility, the floor was beginning to show some signs of wear and had some damaged areas from forklift traffic. Advanced Painting Service was called in to provide the solution during normal plant operation hours, without causing any disruptions in plant operations. That's always the right call to make as we specialize in performing our services in food & pharma-grade facilities during normal operations as well as during shutdown. We provide the solutions you need whenever you need them day or night.
Services & Equipment Used:
Industrial Floor Coating Services
Industrial Floor Safety Marking
Sub-Micron Vacuum & Filtration System